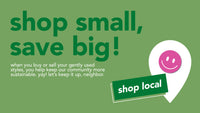 Recycle Your Style
Get ready to fall in love with recycling.
Can you believe only 15% of clothing is currently being recycled? That's a whole lot of fashion going to waste! Help make a difference by shopping gently used. 
Shop Now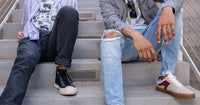 Guys Section- Fully Loaded
We have a wide selection of clothing & accessories for men at Plato's Closet! Shop our selection of men's clothes today. Ever sold with us before? Clean out your clothes that you don't wear anymore, and get paid cash for what we can resell! Trade your closet for ours today.
Men's Clothing